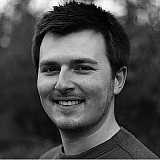 Marc Marquez has broken his contract with VR46 Racing, the clothing company owned by Valentino Rossi, to supply his merchandising for the 2016 season.
Sources have confirmed to Motorsport.com that the Spaniard has instead signed a multi-year agreement to have his merchandise supplied by Gruppo Pritelli, with a statement expected soon.
Pritelli already supplies Jorge Lorenzo as well as numerous other MotoGP riders, including Andrea Iannone, Andrea Dovizioso and Aleix Espargaro.
It is unclear whether this affects Marquez's younger brother Alex, who also has an agreement with VR46.
The split between Marquez and VR46 follows the bitter on-track dispute between the two-time champion and Rossi at the end of last year.
Rossi, who lost out on the title to teammate Lorenzo by five points, accused Marquez of riding to assist his countryman's championship ambitions in the final rounds.
The pair controversially made contact during their battle for position at Sepang, resulting in Rossi being sent to the back of the grid for the title-deciding Valencia finale two weeks later.