Subscribe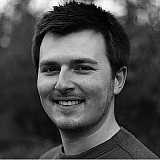 Reigning MotoGP champion Marc Marquez has owned up to a "lack of patience" following his latest crash in last weekend's Aragon Grand Prix.
After a poor start from pole cost him the lead heading into the first corner, Marquez was running second behind Jorge Lorenzo when he lost the front end of his factory Honda on the second lap, ending up in the gravel.
It was the fifth time this season that Marquez has failed to score points, and his second in three races after crashing in the wet at Silverstone.
"[There have been] too many falls, not just for a world champion, but for any rider," said Marquez, "because having five zeroes in the same season is too many.
"Let's hope this year it's five, and next year it's zero."
Marquez's Aragon crash was the first he had suffered in dry since reverting to last year's frame, with updated engine, exhaust and swing-arm, ahead of June's Assen round, which had followed back-to-back retirements at Mugello and Catalunya.
Explaining the incident in more detail, Marquez recalled: "I braked even earlier than on the previous lap, but maybe the fact that the tyre was not perfectly warm and that the tank was full made me make that mistake.
"It hurt a bit because I knew that I had a big chance of winning the race and maybe I lacked patience."
Marquez, who now languishes 79 points behind championship leader Valentino Rossi with only 100 left to play for in the last four rounds, added that his Honda's tendency to get off the line slower than Yamaha has not helped matters.
"[Starting better] makes your life easier, but it's no excuse [for crashing] because I think that with patience I would have closed the gap on Lorenzo," he said.
"But it's true that it's one of our weak areas, especially seeing how Jorge starts and considering his pace from the start is always very strong."