Get alerts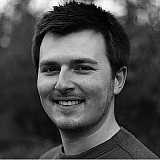 Marc Marquez has admitted he will not be at full fitness for this weekend's Japanese Grand Prix at Motegi after breaking a finger last week.
The Repsol Honda rider sustained the injury whilst mountain biking, which necessitated surgery, and while he will be fit to race he believes it will "definitely" cause him pain.
"As many of you know, last week I fell whilst training on my mountain bike with my brother [Moto2 rider Alex] in Cervera," wrote Marquez on his personal blog.
"It was pretty unlucky because I ended up breaking my left pinky finger. Fortunately, it's not so serious to prevent me from travelling to Japan, in fact I'm already here!
"I know that I won't be at 100 percent and the circuit at Motegi is very demanding, my injury will definitely cause me pain.
"However, yesterday I was with Doctor Mir and it seems as though everything is healing fine.
"Just to be safe, [after] the operation I've been taking it easy at home and haven't really done anything. That's what the doctor ordered!" 
Lorenzo shrugs off shoulder injury
Jorge Lorenzo meanwhile sprained his shoulder after falling off a mini bike in training, but insists this will have no impact on his performance in Japan.
"As you may have heard, I had a small incident while I was training," said the Yamaha rider, who arrives at Motegi 14 points adrift of title rival and teammate Valentino Rossi.
 "But I'm well, I just have a bit of pain in my left shoulder but I will race without any problems in Motegi."