Get alerts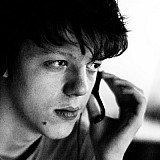 Marc Marquez feels Honda is no longer "losing on acceleration" at the Red Bull Ring, after beating the favoured works Ducati riders to pole position for the Austrian Grand Prix.
Acceleration has long been viewed as a major weakness of the Honda bike, and the Red Bull Ring was not expected to be a strong venue for the Japanese marque.
But Marquez, who qualified and finished fifth at the track last year as the top Honda runner, has so far been class of the field this weekend, setting the best time in practice and storming to pole position.
Asked whether his pole indicated that Honda's acceleration problems were solved, Marquez said: "Looks like in this race weekend, honestly, we are not losing on acceleration. We are same [as our] competitors.
"We find a very good balance with the bike and, yeah, last year I was losing much more but I was riding without wings, riding with a completely different balance of the bike. This year it looks like we're feeling better with the bike, better with acceleration.
"Of course, I'm losing in other points and I'm struggling a little bit, but I try to adapt my riding style to the bike. I'm very happy, I'm proud to be fast on this race track."
Marquez also noted that Monday's post-Czech GP test at Brno played a key role in his stronger-than-expected Red Bull Ring pace.
"We prepared really well this race weekend – in the Monday test in Brno, we try many different configurations to just focus on this race track," he said.
"We tried to find different kinds of set-up, to understand which one works here in Austria, and honestly the team did a really good job - because since FP1 I go out and the bike was much better than last year."
While Marquez excelled in qualifying, his performance overshadowed a largely muted showing from the rest of the Honda contingent.
Works teammate Dani Pedrosa had to fight through Q1 and eventually placed ninth on the grid, one spot ahead of LCR's Cal Crutchlow, with the Marc VDS duo of Jack Miller and Tito Rabat 19th and 24th respectively.
Crutchlow said Marquez has been "the king" of acceleration this weekend thus far, adding that it was remarkable how much the reigning champion has improved in that aspect compared to last year.
Asked whether the acceleration gains were down to Marquez or the Honda bike, Crutchlow said: "I think it is a combination of both.
"He is riding fantastic in that area, really really well, getting the bike stopped, turned and getting out [of the corner].
"It''s normally Dani's strong point – and he is murdering Dani."
Additional reporting by David Gruz