Get alerts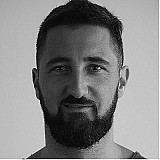 In our first-ever MotoGP Mailbag, our editor Oriol Puigdemont answers the grand prix racing questions you've been sending in during the past week.
@AkosVarga92: How long can Valentino Rossi still carry on in MotoGP? I guess a lot depends on the quality of the 2018 Yamaha bike. 
Valentino still loves MotoGP and last year he demonstrated that he still can be competitive. His comeback at the Aragon GP, where he finished fifth - only six tenths behind Maverick Vinales despite his injury - was further proof of that commitment.
If Yamaha builds a bike that suits him, he can be fighting at the front. What is clear is that Valentino won't be racing if he feels he can't be fighting for podiums and victories.
In saying that, I think he will sign another contract with Yamaha in the next three months, probably for one more year, and he will try to understand his level during the season.
Nathan Eyears (via email): If Jorge Lorenzo has another troubled season at Ducati, could we see him make a switch to Suzuki? Also, will Marc VDS switch to KTM or Suzuki?
This year is crucial for Lorenzo, and I think the first four races will show many things about the level he can reach with the Ducati. Of course, Suzuki is a very good option for him from 2019 If he doesn't show a major improvement from last year.
On the other hand, Suzuki needs to find a good package to be back on top, and for sure they are exploring new options in terms of riders for next year.
As for Marc VDS, it all depends on when Suzuki and KTM will put more bikes on the grid. If they decide to do so, the teams will negotiate with them and will choose the best option.
While KTM is fully determined to put more bikes on the grid on 2019, for Suzuki it all depends on the results of this year. If the team had a better 2017 season, there would already be four GSX-RRs on the grid this year.
@BSAA77: Will this silly season be very silly, or will the grid for '19 look pretty similar to '18?
I think the 2018 and 2019 grids will be very similar. The biggest question mark is related to Dani Pedrosa and the impact that Honda's new boss Alberto Puig will have on negotiations between HRC and Pedrosa.
Apart from that, I can't predict any major movements at Honda, Yamaha and Ducati, but I'm very curious to see where some new talents like Francesco Bagnaia or Joan Mir could fit in. 
Jake Witney (via email): Can you tell me why Spain gets four MotoGP races and the rest only get one? 
It's all related to the good relationship Dorna has with the Spanish tracks, and of course the strong motorcycle racing tradition the country has.
Other than that, it's true that Spain has hosted some thrilling races in the last years, but this is logical considering the amount of Spanish grands prix on the calendar.
Greg Hewitt (via email): There were numerous complaints about the Austin track last year. Has this issue been solved? And can fans look forward to GP races at Austin for the next few years?
The Austin surface remains the same despite the high number of crashes (62) of last year. The riders complained a lot about the bumps, and I won't be surprised If they make a clear statement this year in order to put more pressure on the governing body to resurface the track for 2019.
But, I spoke last year with Carmelo Ezpeleta, the CEO of Dorna, and he told me that both Dorna and COTA itself are very happy with the race. The current contract expires in 2023.
If you want a question answered by Oriol for the next edition, send a tweet using the hashtag #MotoGPMailbag or drop us an email at motogpmailbag@motorsport.com.