Get alerts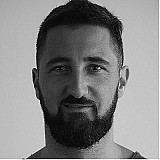 MotoGP veteran and Dorna Sports safety advisor Loris Capirossi talks to Oriol Puigdemont about the explosive finale to the 2015 season, Casey Stoner's test return and the new rule changes for 2016.
How would you ease the tension with which the 2015 season ended?
"I've come to the test to analyse how the riders are adapting to the Michelin tyres, but it's obvious that the way last season ended would come up. The best thing for everybody is to forget all that and focus on this year, that's my advice for all the riders."
But during Yamaha's launch a few days ago in Barcelona, Rossi didn't appear to have turned the page.
"He must. To have decided to keep on racing is a great motivation, and he's also in very good form, but he has to forget about that and focus on the bike."
Can you understand both versions of the story?
"Of course I can. Valentino had a great season, from the first race in which he took the lead, and he stayed up there until Valencia, where he lost the title. But Marc, on the other hand, probably felt he was blamed for something that had nothing to do with him."
Is there a non-written rule that says that a rider who is not fighting for the title can't interfere?
"It doesn't exist, but the most important thing is the respect between the riders. It's important to get along with those who share the track with you and to respect them in the same way you expect them to respect you."
Is Marquez the rider who takes the most risks? 
"His riding style makes it look that way. But it's also true that last year he raced with a bike that was not so competitive and that's why he crashed more than the others.
"In 2014 he crashed a lot less despite it being his debut season. His riding style makes it look like he's taking more risks, but he's doing more or less the same as his rival."
Is Dorna making the right decision to leave the sanctioning body?
"There's nothing decided yet. It's obvious that FIM has always had a fundamental ruling body, and that the final decisions are taken by them. This role will probably increase and that's a good thing."
You raced until you were 37, the same age as Rossi will be this month. How long do you think he can stay this competitive?
"In 2015 Valentino was scary and I have the feeling that this year he will be very quick. The changes introduced this year are a motivation to him. It will all depend on how hungry he is. He still has a few good years left, but it will depend on what happens in 2016."
What do you think Stoner can bring to Ducati?
"I've spoken to him and I noticed that he has a different outlook. He's very excited, he has the speed inside and he can offer very good feedback because he has a lot of experience with different bikes. It's also a good motivator for the racing riders, who know the tester is very fast."
What do you mean when you say a different outlook?
"I see him very calm, relaxed, serene. He has always been very a introverted guy who never gave much away. Now, however, he's very interested in the project, he's following it very closely and with a very constructive attitude."
Would you be worried if you were Iannone or Dovizioso?
"Casey has been quick every time he has been on the bike, but having been away from the races two or three years makes everything more complicated. I'm sure he would be quick over one lap, but being quick over a full race would be a different thing."
Are the riders that scared about the Michelin tyres?
"The problem is that they had been with Bridgestone for a long time, and Michelin is not Bridgestone, especially when it comes to the front tyre.
"Michelin has worked a lot during the winter and it has brought different compounds, but in any case the feeling will not be the same as with Bridgestone. There's no choice but to adapt the riding style a bit."
Will it be a similar transition with the new electronics?
"The change will not be easy either because most of the top teams had been developing their own electronics for a while, so they were way ahead of what they will be using from now, which is a good unit, but simple. It has a very good level, but they will need to fine-tune it."