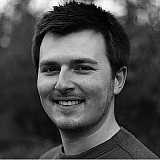 Former World Superbike winner Loris Baz may be under the radar in MotoGP riding an Open class Yamaha - but he's not frustrated to have to fight so low down the order, as he tells Jamie Klein.
Maverick Vinales and Jack Miller have hogged the limelight in MotoGP so far this season when it comes to standout rookies - but there's another debutant who has been equally impressive, despite not yet having the blessing of a major manufacturer.
Loris Baz enjoyed a meteoric rise to prominence in World Superbikes, going from little-known Kawasaki stand-in to race winner in a matter of weeks in 2012.
Established as one of the series' top riders, the 22-year-old Frenchman made the jump to MotoGP at the start of 2015 with Forward Racing, and has managed to score points on no fewer than five occasions, having also been the first Open class rider across the line in two of the last three races.
Here, he speaks to Motorsport.com about his year so far and his future prospects.
How have you found the transition from World Superbikes to MotoGP - both in terms of the step up in machinery and the fan/media interest?
"The transition has gone quite well. I spent a long time in Superbikes so it was strange to change, but I feel good here. The bikes are different – the main difference is the tyres, but I'm getting used to it and I'm enjoying riding here a lot.
"The fan and media interest is higher, but that's normal being in the same series as the main guys like Jorge [Lorenzo], Valentino [Rossi], Marc [Marquez] and Dani [Pedrosa]. It was really impressive in the parc fermé at Mugello with all the fans there supporting Rossi, so it's something cool."
Is it frustrating knowing that, as an Open Class rider, the highest result you're likely to fight for is about 12th – especially as you're a former winner in World Superbikes?
"It's not frustrating because I knew that I wasn't going to be fighting for podiums in the first year. I know last year Aleix [Espargaro] was doing really great [on the same bike] but he had a lot of experience and is one of the fastest riders.
"Also things have changed a little bit from last year – the level of the electronics from the factory is a little bit higher, and you have Suzuki returning and Ducati going much faster than last year.
"That makes it hard to be in the top 10 but it's what we are trying to do; one of the next targets we have to achieve. Then I hope I can fight for podiums next year, but for this year I was expecting [to not be as competitive]."
How encouraging is it for you having beaten an established rider like Stefan Bradl so far this year? Is this the main target for the rest of the season?
"No, it's not the main target – that's to learn and improve race-by-race and try to score as many points in the Open class as possible. It isn't the main target to beat Stefan – I want to beat everybody but a lot of riders and have a lot more experience than me.
"Stefan is still really fast, he's just been unlucky this season and he hasn't showed his potential yet. I'm happy when I'm in front of him, because he was the last guy to beat Marquez to a championship [in Moto2 in 2011]!"
What is the plan for you in terms of career progression? Is there any prospect of being on a factory bike in 2016 if you keep up your strong form?
"I haven't been thinking about this – I am only thinking about each race as it comes. And I'm not just saying that; I am concentrated on doing my best this season and then my manager will try to find the best bike for next season.
"Things are going to change next season anyway with no more Open class, so I think I could have something a lot closer to a factory bike at Forward Racing and then I'd be able to fight in the best positions. But a lot of things can happen; we aren't even halfway through the season yet."
There seems to be a French resurgence in MotoGP right now, with you in the premier class and Johann Zarco and Fabio Quartararo in the lower classes. How exciting is that to be a part of?
"It's great for the fans that we have a lot of French riders going fast in every category – not just in MotoGP but in Supersport with Jules [Cluzel] fighting for the title and in Superbike with Sylvain [Guintoli] being the champion last year.
"In the last 10 years we have been missing some riders [at the highest level]. I think the French Federation have done a lot of things to combat the level of the Spanish, because their federation was doing a lot more things [to help their riders] than ours when I started racing."