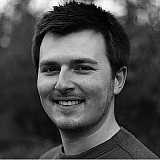 Jorge Lorenzo insists he is going into his final MotoGP weekend as a Yamaha rider fully focused on the task in hand, and will not allow himself to be distracted by his looming first test for Ducati.
The three-time premier class champion will part ways with the Japanese manufacturer at the conclusion of this weekend's Valencia race, having raced for Yamaha since his MotoGP debut in 2008.
He moves to Ducati for 2017, and will get his first taste of the Italian bike in the two-day post-race test at the Spanish track, which starts on Tuesday.
But Lorenzo insists he won't allow that to get in the way of ending his Yamaha career on a high at the track where he sealed his third title last year.
"I'm a person who thinks about the present, which is this weekend, and finishing in the best way possible this long career with Yamaha at a track that has suited me very well in the last years," he said.
"If the weather is good and the tyres are working, we have a very good chance to fight for victory, or at least for the podium."
"It's strange, because [after] so many years with the same people, same team, same bike, suddenly you have to switch your mind and discover new things.
"We still have three days with Yamaha, and when we finish 3 o' clock the Sunday race we will think about the next bike."
Lorenzo's new teammate, Andrea Dovizioso, added that he is looking forward to working alongside his long-time rival for the first time in the post-race test.
"For sure, it's a big change [to have Lorenzo as a teammate] and it sounds strange for me, because he was always my competitor from the [125cc] European Championship," said the Italian.
"I'm really happy about that and I'm interested to see him on our bike. He has raced only with Yamaha, so it's a different story."