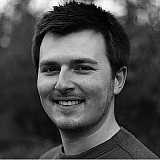 Jorge Lorenzo will begin Sunday's Italian Grand Prix at Mugello as favourite to win despite missing out on pole, claim Ducati riders Andrea Dovizioso and Andrea Iannone.
Lorenzo, who will bid for this third successive MotoGP victory at the popular Italian track, starts from second on the grid after narrowly missing out to Iannone in qualifying, with Dovizioso lining up third.
In the post-qualifying riders' press conference, Dovizioso struck a cautiously optimistic note regarding Ducati's chances of a first victory since 2010 – but cited Lorenzo's strong practice pace as evidence the Spaniard would be the man to beat.
"I believe we have the speed to fight with Lorenzo," said the Italian, "but we'll have to see if the improvements we made during the weekend are good enough to stay with him until the end of the race.
"It will be very difficult, this is the reality, especially at this track because you can't be aggressive for 23 laps.
"Anything can happen, but Lorenzo's pace is more consistent."
Shoulder still holding back Iannone
Polesitter Iannone shared his teammate's sentiment, adding that his shoulder, which he dislocated in a testing crash earlier at Mugello earlier in the month, still isn't back to full fitness.
"I have no tranquillity for tomorrow, because the race will be very difficult," said the 25-year-old. "I hope to have a good start because Jorge will be very dangerous.
"My shoulder isn't at 100 percent, but this is the situation and I will try my best for sure."