Subscribe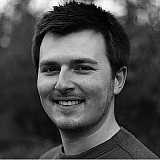 MotoGP champion Jorge Lorenzo admits he doesn't yet know which race number he will use next year, and is considering a switch to #1 in 2016.
The #1 plate has fallen out of fashion in MotoGP in recent years, having not been seen since Casey Stoner used it in 2012 after winning his second title.
Marc Marquez and Valentino Rossi have never run with #1, preferring their customary #93 and #46 respectively, while Lorenzo chose to stick with his usual #99 when he last had the chance to use #1 in 2013.
Lorenzo however admits that using the #1 plate in 2016 is an option, although most of his Yamaha crew thought he should stick with #99 when asked after he won the title at Valencia.
"I haven't decided yet; I have doubts," said Lorenzo in an interview with Spanish publication AS.
"During the title celebrations I asked my team for their opinion and the majority chose 99, but in the end the decision is mine and I haven't made it yet.
"It would be nice to have #1, but 99 represents me. I don't know what it will depend on, and with so many celebrations I haven't stopped to think about it yet."
Lorenzo began his MotoGP career using the #48 in 2008, the number his then-manager Dani Amatriain had used during his career, but switched to the now-ubiquitous #99 for the 2009 season following a fan vote after parting ways with Amatriain.
After winning his first MotoGP title in 2010, Lorenzo used #1 in 2011 before reverting to the #99 the following season, which he has worn ever since.