Subscribe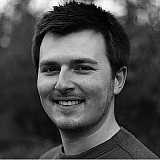 Reigning MotoGP champion Marc Marquez conceded that there was no way he could have beaten a dominant Jorge Lorenzo in Sunday's MotoGP race at Jerez.
Yamaha rider Lorenzo was imperious all weekend at the Spanish venue, setting the pace in three of the four practice sessions, taking a comfortable pole position and streaking away in the race to a first win of the season after a troubled start to his 2015 campaign.
Still recovering from a broken finger following a dirt bike accident the preceding week, Marquez finished over five seconds behind in second, a result he believed was the maximum possible given Lorenzo's form.
"Of course I tried to win, but when I was behind Jorge and I saw the way he was riding, I said [to myself] 'today is the day for Jorge - my place is second'," admitted the Repsol Honda rider.
"My finger felt okay, but on lap six or seven I started to have some arm pump problems, and I knew I had to manage it or I would struggle a lot at the end."
The 22-year-old was then forced to turn his attentions towards keeping Valentino Rossi, with whom the he clashed at the previous round in Argentina, at bay in the fight for second.
"I saw Valentino was catching me step-by-step and I thought it would be like Argentina," said Marquez.
"But then I was pushing and I saw that he was struggling to reduce the gap and in the end I was able to keep second place. I am so happy for these 20 points."
Marquez added that his injury was causing him pain during the race, but that this wasn't to blame for him failing to challenge Lorenzo.
"Even though it was only my little finger [that was injured], it was disturbing me under braking and on acceleration," he explained.
"But even like this, Jorge was extremely fast."