Get alerts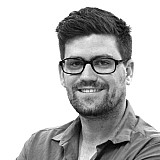 Jorge Lorenzo admits he's surprised to see teammate Andrea Dovizioso fighting for the MotoGP title this season, but says the Italian is doing an 'unbelievable' job on the Ducati.
Dovizioso is right in the heat of the title battle with three rounds to go, his thrilling win in Japan last week leaving him just 11 points behind Honda's Marc Marquez.
According to Lorenzo, who joined Ducati as the team's high-profile signing ahead of this season, there's a sense of unlikeliness about Dovizioso's title charge.
However the Spaniard also says it's completely deserved, with Dovizioso playing his cards just right as he goes in search of a maiden MotoGP crown.
"I think everyone was surprised. Even him," Lorenzo told Motorsport.com at a function for sponsor Tissot in Melbourne this week.
"That's not because we didn't know he was an extremely good rider, because he is.
"He's been so consistent, always top five for almost 10 years, getting some victories. Maybe he needed the last one or two tenths to be consistently fighting for wins. And he got it this year, he got it after five years with the team and knowing a lot about the bike.
"The Ducati improved for the last few tenths he needed, and he's doing unbelievable. He's always risking the minimum, no crashing, not making mistakes, and pushing when he has to push.
"He's doing a perfect job. I'm really happy for him and the team. Hopefully we can win this world title."
Dovizioso's rapid pace hasn't been the only surprise for Lorenzo this season, who also admits that he was caught off guard by his own difficulties in adjusting to the Ducati package.
"Let's say it was harder than I expected. Let's say that it took me longer to start seeing results," he added. "It's been a year of surprises, yes.
"I think this challenge is a different mentality to other years. In other years I knew the bike perfectly, it was competitive, it was a winning bike. I knew normally that I had the chance to win.
"With the Ducati it's been a difficult challenge. It was a challenge that I've taken with a lot of patience, and will to learn. Even if the results weren't good at the beginning, I kept working.
"I knew it was a matter of time and a matter of experience, and the team has also given me some new parts that have given me some more confidence."
He added that coming into the team as a three-time MotoGP World Champion has helped ease some of the external pressure during what's been a tough season.
"My pressure is reduced by my three world titles," he said. "If I didn't have any, then it would be different. There would be a pressure to demonstrate [that you can win]. I've demonstrated that in my career.
"But you always want to do your best. You always have pressure form yourself, you don't need it from the team or the press. You put pressure on yourself because you always want to fight for the win, you always want to get the best result.
"I think this challenge is a different mentality to other years. In other years I knew the bike perfectly, it was competitive, it was a winning bike. I knew normally that I had the chance to win."