Get alerts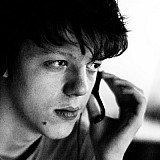 Yamaha's Jorge Lorenzo says his solid performance in rain-affected qualifying for the Malaysian Grand Prix came as no surprise to him, despite his well-documented wet-track struggles.
Lorenzo has noticeably lacked pace in difficult weather conditions throughout the 2016 season and managed a combined total of just seven points in the wet races at Assen, Sachsenring and Brno.
But the Spaniard looked comfortable in the rain on Saturday at Sepang, finishing fourth in FP4 and then taking third place in qualifying, 0.302s off poleman Andrea Dovizioso.
"At Sepang in the rain I've always been fast, so it doesn't surprise me that this weekend I've been competitive in the rain," Lorenzo said. "The grip of the track is very good.
"I don't think it's true that I've never been competitive in the rain. Probably this year with the Michelin I struggle a lot, especially the first two races in the rain, to find a good feeling with the front.
"But in the past with the Bridgestone I won races in the rain, and I had poles and I had podiums. I just need confidence. When you don't have this, it's very complicated to be fast."
"I think everyone prefers a dry race"
Despite having managed the track conditions well in qualifying, Lorenzo says that he - and everyone else - would likely favour a dry race.
"We couldn't make a perfect practice in the dry, because in the last minutes there were still some patches on the track," Lorenzo said.
"But the grip is amazing, and our bike has good grip and without bumps works very well. I've been competitive in the dry and also in the wet.
"In the dry, we are four riders with more or less the same pace. In the wet I felt comfortable in FP4 and qualifying, so maybe with Maverick [Vinales] we have a little pace.
"But anything can happen, you can crash on any corner on any lap, so I think everyone prefers a dry race."