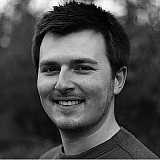 Jorge Lorenzo admits he still has concerns about the integrity of Michelin's MotoGP tyres ahead of this weekend's Austin race, following the drama in Argentina.
Michelin came under fire at Termas de Rio Hondo when Scott Redding's rear tyre delaminated in Saturday practice, the second such incident of the year following on from Loris Baz's tyre failure in testing at Sepang.
The French firm's initial response was to mandate the use of a back-up rear tyre compound with a stiffer construction, but this plan was derailed due to poor weather on Sunday morning that left no testing time prior to the race.
Ultimately, the race went ahead on the previously abandoned two rear tyre compounds with a mandatory bike swap implemented at mid-distance.
But Lorenzo, who was vocal in his criticism on Saturday evening after Redding's delamination, says he is worried of a repeat scenario in Austin.
"It is a very difficult situation with Michelin, because we don't know what tyres they will give us in Austin, which is a track where normally you need tyres much softer than here [in Argentina]," said the reigning champion.
"It could happen that for safety reasons they bring tyres much harder than even the ones we had to use here in the race.
"It is a difficult situation, but most of all I hope we don't have again something like what happened with Baz [in Malaysia] and Redding – but it doesn't depend on us, it's up to Michelin."
With Baz (1m91cm, 6'3'') and Redding (1m85cm, 6'1'') being among the tallest riders on the grid, there have been suggestions that the riders' weight could have played a part in the tyre dramas.
Michelin pinned the blame for Baz's crash on his Avintia Ducati team for running too low a tyre pressure, but Lorenzo is unconvinced by either explanation.
"Nobody knows exactly what happened; whether it was a flat tyre with Baz, like some say, or the pressure [of the tyre]," added the Spaniard. "Some say that the pressure was almost like normal.
"But I don't think that a rider weighing 100 kilos or using half [the normal] tyre pressure should have to suffer these kind of things".