Get alerts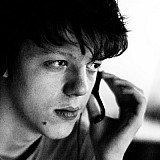 Reigning MotoGP champion Jorge Lorenzo believes that his late decision to pick the soft compound Michelin rear tyre was key to his victory in the 2016 season opener in Qatar.
Lorenzo passed the Ducati of Andrea Dovizioso for the lead on lap nine and went on to take the chequered flag by two seconds.
And he reckons the impressive victory vindicated a last-second call to pick the soft tyre for the race - a call that was made after Lorenzo finished behind Marc Marquez and Maverick Vinales in warm-up.
"My decision probably made me win the race," Lorenzo said.
"In the warm-up I was not very fast and having a lot of problems to keep the pace. Looking at Maverick, who chose the soft tyre and was faster, made me question myself - which tyre I had to choose.
"And finally I decided to go with the soft one. Historically, the soft tyre should be worse at the end of the race but this time was the opposite - it was better and better."
Lorenzo's fastest time of the 22-lap race came on lap 20 as he clocked in a 1m54.927s, becoming the only rider to break below the 1m55s mark.
"[It was] not without sliding, cause I was sliding so much at the end of the race - even if I looked smooth, I was sliding a lot," Lorenzo added.
"But every time I could brake later and later and open the throttle before, was impressive the speed I could get in the last few laps."
"One of the best three races in my career"
The Spaniard said that overcoming the Ducati challenge made for what he felt was one of the best performances of his MotoGP career.
"When Iannone and Dovizioso were leading the race, the pace was not very high," he recalled. "Andrea [Dovizioso] looked like in some corners he was dropping a little bit the pace, so I recover some metres in these corners.
"So I decided to pass him in the middle of the track, to open the gap in the last sector to avoid his overtaking on the straight - and this was the key.
"Anyway, when I was leading the race and making the pace higher, he was following me. For all the race, 0.3s, 0.5s, I couldn't leave him behind.
"But I was keeping strong and believing that I could be even faster - and I think my trust and belief made me win this race.
"For me, this is one of my best three races in my career."