Subscribe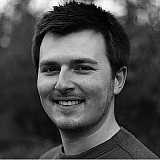 Reigning MotoGP champion Jorge Lorenzo has shrugged off the crash that put him out of contention in Argentina, admitting he was uncomfortable in the tricky conditions.
Although the race took place in dry conditions, rain earlier in the day meant some damp patches remained on the Termas de Rio Hondo track by the time the shortened 20-lap race took place.
And it was one such damp patch that caught out Lorenzo, who had slumped from a brief early lead to sixth place at the time of his crash on lap 6.
"I was uncomfortable with the water patches, which wouldn't dry," admitted Lorenzo. "I tried to do my best, but I wasn't quick enough.
"I braked more or less in the same point as always and I released the brakes a little bit earlier. I was a little wider than in the other laps and I passed through a water patch on the outside. I lost the front tyre and the rear tyre.
"I had many bad moments in many turns, but we must accept it. In these conditions there are riders quicker, like [Marc] Marquez, [Valentino] Rossi and [Dani] Pedrosa also.
"We have to forget this race, and know that in normal conditions we are very competitive and better times will come."
The Spaniard concluded: "Today things didn't come up the way I hoped, and it's been because of the rider. Every athlete has a bad day and that won't ruin a hundred or a thousand good days."
Additional reporting by Federico Faturos