Get alerts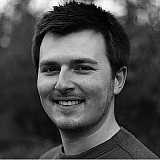 Jorge Lorenzo says the "unbelievable" lap he set to take pole position in Valencia still wasn't perfect, despite it being over six tenths of a second beneath his own previous lap record.
On his final race weekend for Yamaha, the Spanish rider blitzed his opposition in qualifying at the Circuit Ricardo Tormo, demolishing the record he had established in last year's qualifying session to take a comfortable fourth pole of the year.
While saying he struggled to picture himself going so quickly, Lorenzo also said that he could have gone even faster without making a small error at Turn 1 on his second and third runs.
"I could never have imagined [doing such a fast lap]," Lorenzo told BT Sport after qualifying.
"But I felt yesterday, here we have good tyres, and when I push a little bit in the second free practice and I did a 1m30.4s, I imagined going [1m]29.9, 29.8 but not this 29.4s, for sure.
"It's unbelievable how far we can go when it's time to make the perfect lap. Everyone push at the limit and we make unbelievable times.
"It was not, even if it's difficult to believe, a perfect lap, because on the last two tyres, I lost some metres in the first corner, I could have been even further [ahead].
"But anyway I'm very proud, very happy. We get the first challenge, tomorrow we try to get the most important one, the victory."
Marc Marquez also went beneath Lorenzo's lap record in qualifying, but fell 0.340s short of his compatriot and was forced to settle for second.
The Honda rider admitted he knew pole was likely to be out of reach, but is hopeful of a better showing in the race, in which tyre degradation will be key.
"Today I already knew pole position would be difficult, with the new tyres we are struggling a bit on acceleration," said Marquez. "But when the tyre drops we can manage a little bit better.
"We will see tomorrow, we know it will be hard, especially with Jorge, but we will try to manage well the situation."