Subscribe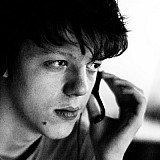 Yamaha rider Jorge Lorenzo has played down the effect of the aerodynamic winglets he tested in FP2 for the San Marino Grand Prix at Misano, but admitted they could give the squad a slight edge.
Having trailed Honda's Marc Marquez in FP1, Lorenzo had the winglets fitted on the fairing of his bike late in FP2 and overhauled his rival for the top spot – improving his time by over 0.3s.
"The idea [of the winglets] is more than 15 years old," he said after the session. "Yamaha used it in 1999 with [Carlos] Checa and [Max] Biaggi.
"They didn't run them for many years since then, but recently we put them on again to practice and to maybe start using them this year.
"We tried them in Aragon and I wanted to try as soon as possible here to see if there could be possible benefits.
"We still have to see the telemetry. It's not a big difference – if it was, we would notice on the first lap. But it can give us a very small advantage."
Ducati has been running far more substantial winglets, mounted further back on the fairing, all season. It has employed a two-element wing this weekend for Andrea Iannone and Andrea Dovizioso.
Happy with day one
The Spaniard was content with Yamaha's Friday pace after beating the existing Misano track record with a time of 1m32.871s.
"We have been fast since the beginning of this morning's session and I like the new surface of the track. I think it suits my riding style," he said.
"We tried some different settings in the afternoon that I wasn't quite happy, but even with a less than perfect set-up we still managed to have a fast and constant pace with both tyres."