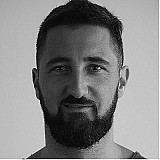 MotoGP world champion Jorge Lorenzo says the only offer he has on the table right is from Yamaha, despite talk that he may leave for Ducati.
The Spaniard's contract expires at the end of the current season and he is yet to accept the offer he has from his current team.
Teammate Valentino Rossi, meanwhile, announced a two-year extension to his contract last week.
Lorenzo denied having an offer from Ducati, and says he will make up his mind about his future very soon.
"I only have Yamaha's offer on the table, although the decision I will take it in a few days, two or three weeks tops," Lorenzo said in Barcelona during a Porsche event on Tuesday.
The three-time champion, who won the season-opening race in Qatar last weekend, said, however, that he would expect to be able to fight for the title this year even if he decided to leave Yamaha, as he does not think the manufacturer would favour Rossi.
"I'm not thinking it will be that way because Yamaha is a Japanese manufacturer and in that sense they are very serious," he added.
"I know that they would give me the same opportunities and equipment as my teammate."
Lorenzo also dismissed talk that he did not feel appreciated at Yamaha.
"I never said there was a lack of affection in the team, that's the conclusion some people have drawn but I've never said that," Lorenzo added.
The Yamaha rider reiterated that his victory last Sunday had been one of the greatest of his career.
"It was one of the top three races that I've done in MotoGP," he said. "In the end, thanks to the the fight that [Marc] Marquez and [Andrea] Dovizioso had, they gave me that second of margin but it was very hard to get those two tenths.
"Before the race I thought it would be very hard. I wasn't feeling great because Marquez had a lot of pace. In this case choosing the soft tyre was crucial."