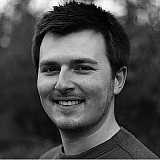 Jorge Lorenzo says he "could have gone faster" during the Czech Grand Prix after romping to a dominant fifth victory of the MotoGP season.
Lorenzo led every lap en route to winning at Brno, steadily edging away from Marc Marquez with a blistering pace that his rivals were unable to match.
But, asked whether he considered his performance to be perfect, the Yamaha rider responded by saying he felt he could have gone even quicker had it been necessary to do so.
"I didn't need to push at the end so it wasn't a perfect race, because I could have gone faster," said Lorenzo. "I had margin not to be very comfortable, but to risk less.
"That's because I push so much at the start of the race; I gave my maximum to escape from Marc, who stayed behind for a lot of laps.
"Probably I expected a quicker race at the beginning, but with a full tank it was not possible [to go so fast].
"After a few laps, it got better with less fuel and I improved [the lap time] little by little."
Rossi's consistency "incredible"
Lorenzo's victory draws him level with teammate Valentino Rossi atop the riders' standings, with the Spaniard ahead on countback by virtue of his five wins to Rossi's three.
Despite finishing a distant third, Rossi maintained his perfect podium record in 2015 – a level of consistency Lorenzo described as "incredible".
"It's incredible that Valentino is always on the podium," said Lorenzo. "He has a consistency I've never seen from him even when he was winning so many races [in the past].
"For me this is difficult because I win more races but I have the same number of points as him.
"In other years, when I could stay more times on the podium, maybe I could have had a 10 or 15 points advantage."