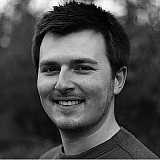 Jorge Lorenzo says his victory in the MotoGP season finale at Valencia is a "present" to his Yamaha team, as he brought to a closed his nine-season tenure with the Japanese manufacturer.
On his final race weekend for Yamaha before his switch to Ducati in 2017, Lorenzo took a dominant pole position and led for much of the race, although he had to contend with a charging Marc Marquez in the closing stages.
Having led by as much as five seconds, Lorenzo finished 1.185s ahead of Marquez at the finish, struggling with tyre wear in the closing stages – having opted for a softer compound of front tyre than his nearest rival.
However, Lorenzo said he was fortunate that Marquez was stuck behind the slower bikes of Valentino Rossi and Andrea Iannone in the early stages of the race, giving him a cushion at the end of the race.
"I couldn't have a better end to my career at Yamaha," said Lorenzo. "I'm lucky to be able to give this last present to the factory, who supported me so much these years.
"The first laps were amazing. I was lucky Marquez stayed behind in the first laps, because if not it would have been very difficult to win, because he had a better pace at the end.
"He probably had a better tyre because my tyre on the left [side] was completely destroyed. I needed to push so much because I knew Marc in second place would attack at the maximum."
He added: "The problem was from the middle of the race the left side of the rear tyre started to drop so much.
"I had to be very smooth to avoid this hard slide. The last five laps were very difficult; especially at the last corner, the bike was going away."
Lorenzo's Valencia win was the 44th in 156 starts, all made with Yamaha.