Get alerts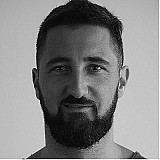 Ducati rider Jorge Lorenzo has admitted that teammate Andrea Dovizioso will likely be the faster than him at the start of the 2017 MotoGP campaign.
Three-time MotoGP champion Lorenzo has trailed his new teammate Dovizioso in all three pre-season tests this year, with his transition to Ducati after nine seasons on Yamaha machinery proving tougher than expected.
The Spaniard - who has won 44 races in MotoGP, compared to just two for Dovizioso - expects the trend to continue next weekend in Qatar.
Dovizioso has been part of Ducati's factory line-up since 2013, and Lorenzo believes this experience will prove decisive early on in the season.
"Dovi will probably be faster than me, as he was in pre-season testing," Lorenzo told Motorsport.com.
"It wouldn't be unreasonable if it turns out that way, despite me being a five-time world champion [three titles in MotoGP, two in 250cc] and the strong effort Ducati made to hire me.
"Dovi's experience on this bike counts for a lot."
"Apart from Stoner, every Ducati rider has struggled"
Ducati's MotoGP bike has a reputation for being difficult to ride, with the Italian marque picking up its first wins last year since 2010 with Dovizioso and Andrea Iannone taking a victory apiece.
This season marks a decade since Casey Stoner delivered Ducati its only championship title, and Lorenzo was quick to point out how many other big names have struggled with taming the Desmosedici over the years.
"This bike seems to be a bit complicated to understand," Lorenzo admitted.
"Apart from Stoner, every Ducati rider has struggled. Some of them, like [Nicky] Hayden, found how to overcome the situation. Others, like [Marco] Melandri or [Valentino] Rossi, could never do so."
"It's the opposite for Yamaha, which is an easier bike than a Moto2 or a 250cc machine. It has a lot of electronics; it handles in a sweeter way and it turns great, too.
"We're trying to become as quick riding the Ducati as we used to on the Yamaha."