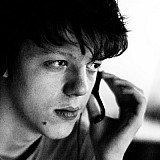 MotoGP title contender Jorge Lorenzo has called for "a big penalty" for his teammate Valentino Rossi in the aftermath of the Italian's clash with Marc Marquez.
Rossi and Marquez came to blows on lap seven of the Malaysian Grand Prix, the Yamaha rider forcing the Spaniard well wide into Turn 14 and making contact with Marquez, who crashed as a result.
Lorenzo himself completed the race in second place behind Dani Pedrosa, while Rossi took the chequered flag in third, but remains under investigation for the Marquez incident.
"I didn't see when I was making the slowdown lap, but then I saw the accident," said Lorenzo after the race. "It was huge. I don't know what to say. It's clear that he took Marquez off and the regulation is fair.
"This time they need to give him a big penalty."
Lorenzo then compared the situation to the penalty that Moto3 championship contender Danny Kent incurred in qualifying for Sepang, the Briton punished for riding unnecessarily slowly to avoid other riders getting into his slipstream.
"For example with Kent in qualifying, they demote him many positions on the grid," Lorenzo said. "So for this action the penalty should be much harsher."
Provisionally, Lorenzo is set to enter the season finale seven points adrift of Rossi, but the Spaniard will be nine points in the clear if his teammate is disqualified.
"I hope I arrive at Valencia with an advantage and not a disadvantage," Lorenzo concluded.