Get alerts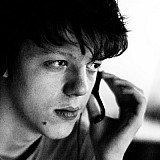 Yamaha rider Jorge Lorenzo says he "regrets" his lack of patience that contributed to his crash in the MotoGP race in Argentina in hindsight.
After winning the season opener in Qatar, reigning champion Lorenzo crashed out while running sixth in the Argentina race.
He subsequently moved back up in the standings by finishing as runner-up to Marc Marquez in Austin - and Lorenzo said that his approach for the rest of the season would be to avoid any more DNFs.
"The pity was in Argentina - a little bit from Michelin, a little bit with the patches of the water, I didn't have enough patience to stay calm and understand like [in Austin] that I could not win," Lorenzo said.
"Probably with more patience I could finish in third place [in Argentina] after the crashes of Maverick [Vinales] and the Ducatis, like [Dani] Pedrosa did.
"But I was not patient. I just needed to be a little more careful to stay on the bike. I wasn't and now I regret this a little bit.
"But it's the past, I cannot change it - and like we saw today, we can see more crashes for all the riders. So I'm going to try not to crash anymore."
21-point deficit no disaster
Despite now trailing Marquez by 21 points in the riders' standings, Lorenzo said he's perfectly satisfied to hold the runner-up spot after the first three rounds.
In 2015, Lorenzo was 29 points adrift after the first three races, only to go on to recover and win the title, and the Spaniard believes he will again make gains when MotoGP arrives in Europe.
"I think it's very important to stay in second place at this moment," Lorenzo said. "And now that [Valentino] Rossi, [Andrea] Dovizioso and Pedrosa crash, we have one target, that is Marc.
"Last year we fly from here with 29 points of disadvantage and now it's only 21 - and we have the feeling that maybe in Europe we can make the difference with Michelin and these electronics, so let's see if the theory matches with reality.
"I'm sure I will have tracks where I feel strong enough to win - and there will be my time. I can be very happy today because it's the best result [I've had] here in Austin, and it's good that we are just 21 points behind after the crash.
"We now arrive to tracks that normally suit me and the bike better."