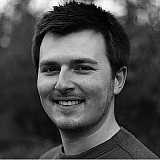 Jorge Lorenzo says he is prepared to wait until the halfway point of the 2016 MotoGP season to strike a fresh deal to remain with the factory Yamaha team.
The reigning champion's contract expires with the Japanese manufacturer at the end of this year, and team boss Lin Jarvis has said resigning Lorenzo is a "priority" amid potential interest in the Spaniard from Ducati.
And while Lorenzo has expressed a preference to sign a new contract sooner rather than later, he says he is prepared for uncertainty about his future to extend well into the new season.
Speaking in Madrid at the premier of his documentary Lorenzo, guerrero, he said: "I'm ready in case we need to wait until the halfway point of the season to renew.
"It has always been that way. But if we can move the renewal forward to be more calm and to ride better, if I stay with Yamaha that will help both me and then.
"We haven't started talking yet, but we'll probably begin soon."
Testing difficulties
After dominating the opening pre-season MotoGP test at Sepang earlier in the month, Lorenzo had a more troubled time at Phillip Island, where teammate Valentino Rossi was closer to his pace.
But Lorenzo is adamant that the results were not representative of his true potential, in part because of mixed weather conditions.
"Phillip Island was a bit of a strange test," he said. "The weather and the rain didn't allow us to see our real potential. Maybe it wasn't as big as in Sepang, but I was stronger than what the timesheets showed."
"This year, some circuits will be difficult for us, but we have a bike to fight for the title from the first race."
Additional reporting by Oriol Puigdemont