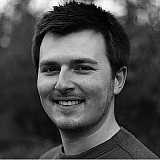 Jorge Lorenzo says he is relieved not to have lost more than three points to Valentino Rossi in the MotoGP title battle after a difficult race at the Sachensring.
The two-time champion struggled to a fourth place finish in the German Grand Prix, briefly leading after a lightning start and an audacious move at the first corner but sliding down the order as the race wore on, missing out on the podium for the first time since April's Argentina round.
Speaking after the race, Lorenzo said the start was the highlight of a race to forget, and that conceding only three points to third place man Rossi in the championship was not a bad outcome given the circumstances.
"The only positive things are that I made a good start and that I lost only three points to Valentino despite a bad race," said the Spaniard.
"After just a few laps I started to lose rear grip; I suffered a lot with traction because there was so much spinning, and under braking the rear didn't support the front, so I was having to brake earlier and earlier.
"I regret not trying a shorter bike in warm-up, because in these conditions it could have provided more traction and grip at the rear, but it's easy to say that with hindsight."
Asymmetric tyre to blame
Lorenzo, who now lags behind Rossi by 13 points heading into the summer break, also pointed the finger towards the asymmetric Bridgestone rear tyre as a reason for his woes in Germany.
"Unfortunately I struggled with the tyres, which were the same as at Assen and are not suited to my riding style," he added.
"Valentino can exploit them better and doesn't have the same problems.
"From Brno, we will probably go back to what we were using earlier, which should make things more favourable for me."