Get alerts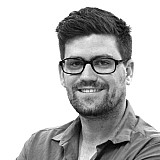 Jorge Lorenzo says it's too early to consider giving up a maiden race win on the Ducati just to help teammate Andrea Dovizioso's title charge.
Lorenzo stated earlier in the season that he'll help Dovizioso if and when the time comes, a situation that's edging closer to becoming a reality as the Italian sits just 11 points behind Honda star Marc Marquez with three rounds to go. 
Speaking at an event for sponsor Tissot in Melbourne today, Lorenzo said he still considers it too early to be potentially giving up a win just to help his teammate.
According to the Spaniard, he might be willing to forego a victory at the final round in Valencia – but the top step of the podium is still fair game for both factory Ducati riders in Australia and Malaysia.
"Probably not for the next two races," he told Motorsport.com when asked if he'd sacrifice a win to help his teammate.
"It would be different in Valencia for the last race, but for now, if I have the chance to win… normally [a position change] shouldn't happen.
"If it was fighting for another position maybe, but for the win, maybe it's still too soon."
Lorenzo also reiterated his frustration at not having already broken his duck on the Ducati, singling out the Misano and Motegi races as genuine missed opportunities.
"We've missed some great opportunities," he added.
"For example at Misano. I had a real chance to win, I was leading by five seconds. But the conditions were very delicate, and I made a small mistake and crashed.
"Also in Motegi, I believe I had a good chance to win. But then came the heavy rain, and I didn't have the same feeling as in the normal wet conditions. I struggled more than I expected.
"For me, Motegi was the greatest chance to win.
"Maybe here at Phillip Island we have a small possibility, and in Malaysia even more. But I'm disappointed about the race in Motegi, to be honest.
"But, you know, you need to look forward, forget the past and concentrate on what you can do now."