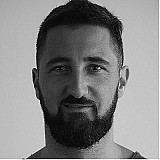 Jorge Lorenzo will not be allowed to talk publicly about his new team Ducati before his current Yamaha contract runs out at the end of the calendar year.
Lorenzo will be permitted to test with Ducati in the post-season test at Valencia next Tuesday, but he will not be able to talk to the media about his first run with the Desmosedici.
It is yet to be seen what strategy the Italian manufacturer will use in terms of public relations - and whether it will try to find a way to shine a media spotlight on Lorenzo's highly-anticipated debut, despite the existing restrictions.
In the aftermath of Lorenzo's decision to commit to Ducati, the rider and Yamaha have not had an easy time hashing out an agreement over post-season plans.
Except for the two days in Valencia, Lorenzo is not permitted to test his new bike until next year. And Yamaha's decision to bar Lorenzo from running with Ducati at Jerez came as a disappointment to the Spanard, who publicly reckoned he was deserving of more freedom to test after his years of success with Yamaha.
In parallel situations involving other manufacturers, Suzuki will allow Maverick Vinales - Lorenzo's replacement - to run in the test Yamaha has scheduled for the end of the month, initially set to take place at Sepang.
Ducati itself has made the same concession for Andrea Iannone, who is taking Vinales' ride at Suzuki.
However, Yamaha considers that it has already done enough in allowing Lorenzo to test in Valencia given that his contract does not expire until December 31.
"It's business. It's sport, absolutely a sport, but it's not charity. This is business," said Lin Jarvis recently to justify the decision.
At the same time, the team boss mentioned sporting reasons for the move: "Of course, Jorge would like to be given the opportunity to test because his mission is to get up to speed as quick as possible, to be as fast as possible with the Ducati next year. But next year he will be one of our main competitors. His wish and desire is different to ours."
Yamaha argues that its board does not accept having to continue to pay one of its highest-earning employees while allowing a direct rival to benefit from it in terms of advertisement.
In fact, since he announced his move to Ducati six months ago, Lorenzo has avoided mentioning the Ducati name as much as possible, to avoid any problems.