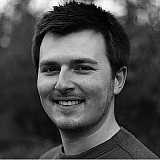 Jorge Lorenzo admits that the biggest obstacle standing between him and a third MotoGP title is himself despite a spectacular return to form last weekend at Jerez.
The double champion, who turned 28 on Monday, reignited his title challenge with a dominant victory in front of his home crowd at the Spanish track, putting a troubled start to his campaign firmly behind him in the process.
And while Lorenzo acknowledges that the standard of the opposition is high, he admits that it is his own mentality that poses the greatest threat to future success.
"My first enemy is myself," said the factory Yamaha rider, "and when I'm not running alone, I have to battle with Marquez and Rossi, two of the greatest riders in the world, and also the Ducatis are fast.
"You have to attack at every track. I did well in the first three races, but it is not always possible to be fast. 
"I hope to find that consistency and speed that I had at the beginning of 2013 and at the end of 2014. I start from a better position than last year, as I have more points."
Yamaha now the benchmark
Lorenzo added that the results so far in 2015 are clear evidence that the Yamaha M1 is now superior to Honda's rival machine.
"The Honda seems to suffer some difficulties, it seems to me a nervous bike, but Marquez is always fast: he won at Austin, and he was ahead in Argentina. He took pole in Spain and was strong even with a broken finger. 
"But Valentino and I have won three races and our results speak for themselves – they are not possible if the bike is not as fast."