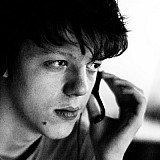 Aragon Grand Prix winner Jorge Lorenzo admitted he was relieved to find out that Marc Marquez crashed, having been wary of his compatriot's victory bid.
Marquez had smashed the lap record in qualifying, before leading the way in morning warm-up, and while Lorenzo took the lead early on, the Yamaha rider was worried that he wouldn't be able to keep the poleman at bay for long.
However, Marquez lost the front end of his factory Honda bike on lap two, and found himself in the gravel and out of the race for the fifth time this season.
"I knew before the race he was so fast and consistent in warm-up," Lorenzo said after the race. "I knew that I could pull away a bit [at the start], but I expected him to be fast in the middle of the race.
"Seeing he crashed on my board was a big relief. I could breathe much more easily than before!"
Lorenzo was adamant the race had not yet been decided at that point, although he did end up riding to a comfortable win ahead of Dani Pedrosa and main points rival Valentino Rossi.
"I couldn't relax because Dani is always fast at this track, and I couldn't open much of a gap later, from 2.7s to just 3.2s, so I had to take risks and keep hammering away," he said.
"And we've been lucky that Marc crashed, because I'm sure he could have fought with me."