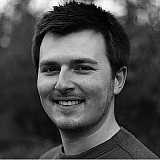 Jorge Lorenzo admitted that the fear of crashing crossed his mind during his final lap duel with Marc Marquez at Phillip Island, saying that he could not risk losing the points for second.
Despite Lorenzo holding a comfortable 0.8s advantage at the start of the penultimate lap, a scorching record pace last lap from Marquez allowed the reigning champion to close right on to the race leader's rear wheel.
Marquez then slipped up the inside at MG corner to steal the lead, ultimately forcing Lorenzo to settle for second in a race he had largely dominated.
It means Lorenzo only made up seven points in the championship over title rival Valentino Rossi, who finished fourth, rather than the 12 he would have done with victory – but the Spaniard was adamant it was not worth risking a crash trying to hold off Marquez.
"I expected Marc to be a little bit quicker than me and get away, and I was willing to stay with him a little bit but with Andrea [Iannone] and Valentino much behind, I stayed there," Lorenzo recalled.
"When I passed Marc I pushed to the maximum to the escape – I don't know how Marc took the tenths [on the last lap], it was unbelievable.
"He was very strong under braking and it was too much risk to crash and lose these seven points I knew I could gain [on Rossi]."
Rossi now holds a lead of 11 points with two races remaining, and Lorenzo was grateful to Andrea Iannone for denying his rival what could be a crucial three points in the final reckoning.
"The whole championship has been like a movie; you don't know what will happen next, especially at the end," Lorenzo added.
"I think I will arrive at Valencia with similar points to Valentino, so for sure the championship is amazing and people will enjoy it until the last lap.
"If I got 12 points, I could be much closer to Valentino, but it's OK – if Valentino finished in third, it was just four points, and seven is much better than four."