Subscribe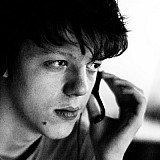 Newly-crowned 2015 MotoGP champion Jorge Lorenzo says the statistics prove that he deserved to win the title over nearest rival Valentino Rossi.
Speaking in the post-race press conference after having secured his third MotoGP title, Lorenzo said: "I think I clearly deserved this world title.
"If you see the statistics, compared to my rival [Rossi], we beat him in everything, everything.
"Victories, pole positions, fast laps, laps leading the race, leading the practice - just in the podiums and the regularity they beat us.
"Also because of the circumstances - some races it rained and when I could [have] finish first or second, it rained and I couldn't get the best result."
Lorenzo won seven races to Rossi's four and took five pole positions, compared to his Italian teammate's sole pole from Assen.
The Spaniard reckons that he would have been in a much more comfortable position before Valencia if not for a slow start of the season, when he failed to finish on the podium in the first three races.
"It's just the beginning of my season that was bad," he said. "[That stopped] me from arriving at Valencia probably with 20, 30 or even 40 points ahead.
"And it's clear. Every people who know about bikes, who saw me on the track, who saw me on TV and are not clearly supporting one rider, can see this thing."