Subscribe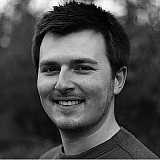 Jorge Lorenzo insists he can still win this year's MotoGP championship despite falling 23 points behind Valentino Rossi, because he has proven the faster rider this year.
The title battle has developed into a two-horse race between Yamaha riders Rossi and Lorenzo, who were level on points heading into last month's Silverstone round.
But, two rain-affected races at Silverstone and Misano, where Lorenzo's championship hopes were dealt a severe blow when he crashed out, have allowed Rossi to build a potentially decisive advantage with five rounds to go.
Despite his recent setbacks, Lorenzo remains adamant he still has the pace to overhaul Rossi in the remaining rounds – so long as there are no more unforeseen mishaps of the kind that have tripped him up lately.
"During this championship, I have been faster than Valentino in the dry, by between three and six tenths," said the Spaniard in an interview with Marca.
"The title definitely isn't lost. I don't need to win every race; finishing in front of Valentino would be sufficient to win the championship. It's difficult, but possible.
"I think that the points [gap] is recoverable if I don't have bad luck and if we don't face unusual conditions.
"Any small detail can cost you a lot, and it's happened to me in several races."
Rossi having an "incredible" season
The two-time champion nonetheless also had praise for his arch-rival Rossi, who Lorenzo conceded has been the more consistent performer, having finished off the podium for only the first time all season in the dry-wet-dry race at Misano.
"[Rossi] has had an incredible season," admitted Lorenzo. "He extracts the maximum out of himself and his bike.
"That's maybe why, even though he's only the third quickest rider, he's leading the championship. He is one of the most reliable riders on the grid.
"If you had to bet on someone, you would choose Valentino because he has the most experience."