Subscribe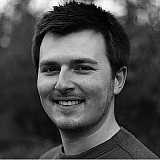 Jorge Lorenzo's manager Albert Valera has confirmed that the three-time MotoGP champion has been made an offer by Yamaha to remain at the team.
The Japanese manufacturer confirmed on Saturday morning that Valentino Rossi will be staying at the team for another two seasons after 2016 - potentially throwing Lorenzo's Yamaha future into doubt, especially amid alleged interest in the Spaniard from Ducati.
And Lorenzo, having previously spoken of his desire to secure a contract renewal before the start of the season, is now in no rush to extend his eight-year partnership with his current squad.
"Yamaha had made us the best offer that anyone has ever made us, but for the moment we will not sign it," Valera told Motorsport.com.
"Yesterday the team informed us that today they would announce Valentino's renewal, and we think that the way and the moment to do it is not appropriate.
"We will take our time before we sign anything, we will reflect on the situation".
Asked about the Ducati rumours, Valera clarified that the Bologna-based marque has yet to formally make Lorenzo an offer.
"For the moment, the only offer we have is from Yamaha," he said. "But we don't rule out that in the coming days we receive interest from other teams."
Interview by Oriol Puidgemont