Get alerts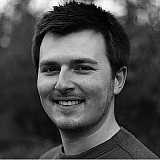 MotoGP race winner Chris Vermeulen believes Jorge Lorenzo had the edge in the title fight before last weekend's Motegi race, but says now it's too close to call.
Vermeulen contested four seasons of MotoGP with Suzuki from 2006-2009, famously taking victory in the wet at Le Mans in 2007, and last appeared on the MotoGP grid at the same venue in 2012 standing in for an injured Colin Edwards.
Now working as a commentator for Fox Sports in his native Australia, Vermeulen revealed he had been backing Lorenzo to come out on top in his epic title duel with Valentino Rossi – but is less certain after the Italian gained four points in Japan to extend his lead to 18 with three races to go.
"I've interviewed both of them today, and they both seem very relaxed given that they're going for a world championship," Vermeulen told Motorsport.com ahead of this weekend's Australian Grand Prix.
"They know it's close; they know their strengths and they know their weaknesses.
"Before Japan, I really thought Lorenzo had an advantage in the title fight. But now the points gap is more, it's really, really tough to say.
"I think Lorenzo is going to finish in front of Rossi more for the rest of the year, but whether he can make up that points gap and win the championship, well, we'll wait and see in Valencia."
Lorenzo focus on wins
For his part, Lorenzo says he has put his Motegi setback behind him, and that he will be focussing squarely on securing race victories in the remaining three events.
"This year a lot of things have happened, and now come the final three races in the championship," said Lorenzo.
"We must win to recover the points and go to Valencia with a chance, and this is our goal we have at the moment.
"But we are not focused on the results, rather on working the same way as we have been doing, on the setting of the bike and my riding – and if we do that we'll be fast and consistent."
Rossi meanwhile has an impressive record at Phillip Island, notching up his sixth premier class win at the Victoria-situated track last year, but is aware that his points advantage could be reduced in short order.
"18 points can be a good advantage but can also become a very small advantage," said the Italian.
"We have three races [left], but all my rivals are strong, especially Jorge, who is also very fast here.
"Another battle starts tomorrow, and practice will be important for the race on Sunday because it's tricky to find the right balance and the right setting."
Vermeulen interview by Andrew van Leeuwen