Get alerts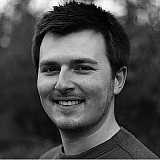 Jorge Lorenzo has revealed he was "praying for it to rain" immediately prior to the start of the Malaysian Grand Prix, as he didn't want to race in mixed conditions.
The Spaniard's wish was granted, as a deluge a few minutes before the scheduled start resulted in a 20-minute delay.
Lorenzo, however, couldn't keep pace with his rivals in the early stages of the race, settling into sixth early on and dropping away from the leaders.
But crashes for Cal Crutchlow, Marc Marquez and Andrea Iannone in quick succession promoted the Yamaha rider to third at the finish behind Andrea Dovizioso and Valentino Rossi.
"I didn't want a mixed race, so I was praying for it to rain [before the race]," admitted Lorenzo. "Finally it rains heavily, maybe a little too much.
"In the warm-up lap I had some moments at Turn 7 and 8, I was aquaplaning and I almost crashed. I told Loris [Capirossi, safety advisor] and race direction that there was too much water, that we needed to delay the race. Finally the track was safe and it was good to ride well."
After qualifying third, Lorenzo reckoned more water on the track surface in the race was to blame for him dropping away from the leading group.
"I stayed on the bike even though I didn't feel very good today, I was worse than in qualifying with a little bit more water on the track, but stayed on the bike," he said.
"I feel lucky that the crashes were in front of me, this time, and this gave me the opportunity to go from sixth place to third.
"A podium in the rain is good for my confidence in these conditions. Maybe not a spectacular result, but it's important to get another podium."