Subscribe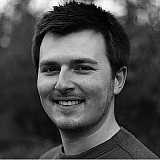 Jorge Lorenzo says he thinks his Spanish record of three MotoGP titles won't last for long, because it will soon be eclipsed by his countryman Marc Marquez.
Lorenzo secured his third premier class crown earlier this month at Valencia after overcoming Yamaha teammate Valentino Rossi in a season-long battle.
His success puts him one title clear of Marquez, who took back-to-back- championships in 2013 and 2014, but the 28-year-old concedes it will be difficult to add to his tally in the coming seasons.
"Obviously three MotoGP titles are a lot and I'm the Spanish rider with the most titles in MotoGP," Lorenzo told Spanish publication AS.
"But I'm sure Marc, who is just 22, has a long way to go and I'm sure he will overtake me in the future.
"It's very probable that I won't hold that record for too long."
"I think one more title is possible, but it will be difficult to win more because the competition is fierce."
Nonetheless, Lorenzo believes MotoGP's switch to Michelin tyres next season could prove a useful boost in his bid to defend his title, saying the French rubber is well suited to his style.
"I think they will be pretty good for me because you have to change the riding style quite a lot," he said.
"With the Bridgestones you could brake very late, even when leant over to the maximum, but with the Michelins you can't do that.
"You have to brake earlier and completely upright so you can have good cornering speed.
"They have to benefit us, but so many things are changing that until we've had several days of testing we won't see where everybody is."