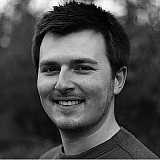 Valentino Rossi thinks that his factory Yamaha teammate Jorge Lorenzo doesn't have the "balls" to leave the team in favour of Ducati at the end of the season.
Lorenzo's future remains the subject of intense speculation, with the Spaniard yet to accept an offer by Yamaha to extend his current contract that expires at the end of 2016.
And Rossi, who spent two difficult years at Ducati in 2011 and 2012 before returning to Yamaha, predicts Lorenzo will end up staying put instead of gambling on a switch to the Italian marque.
"To sign with Ducati you need to be brave, you need big balls," said Rossi. "So I think Lorenzo stays with Yamaha."
Asked why he ended up signing a new two-year contract with Yamaha before the start of the season, Rossi added: "I was thinking of waiting for a few races, but then Yamaha made me an offer.
"They were happy, I was happy, so why not?"
Lorenzo has "more options" than Rossi
For his part, Lorenzo asserted that his scenario differs from that of Rossi, as he has more options outside of his current employers than his teammate.
"I'm in a different situation from Valentino," the Spaniard told Movistar. "I am the defending champion and with my past [no problems with other teams], I have more options and can wait.
"I have had a proposal [from Yamaha] on the table for a week, which is what I wanted. It's very good, better than the current contract. It's a big deal but I decided to wait."
Additional reporting by Oriol Puigdemont