Get alerts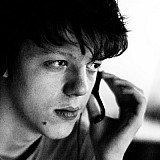 Ducati rider Jorge Lorenzo admits he "didn't feel safe" riding around the wet Le Mans track in the second practice session of the French GP weekend.
Lorenzo, whose struggles in rainy conditions over the recent seasons have been well documented, was 16th in the wet-dry morning practice and improved to 15th in a fully-wet FP2, in which four Ducati bikes made it to the top six.
Despite his low-key FP1 result, Lorenzo said he had felt "unbelievably good" on the bike in the morning session, but added that a lack of rear confidence in the afternoon made for an uncomfortable FP2.
"Quite opposite feelings," he said. "In the morning I felt, I would say, better than ever in the rain. It was half-half, it was quite dry, or not so much water, and I felt unbelievably good on the bike.
"In fact, pushing, I was first, second, first, very easy. We decided to keep the setting for the afternoon, but with a lot of water probably we needed more rear grip, rear weight to feel better on braking, to feel better on the throttle.
"I didn't feel safe, I didn't feel grip with the rear. So I was slow. I did a lot of laps to warm up the tyre."
"[If] tomorrow it happens again, these conditions, for sure we will change completely the setting."
However, with the rest of the weekend's track action expected to take place in dry conditions, Lorenzo said FP1 had been encouraging for his French GP hopes.
"I believe our setting of today was good for a low quantity of water," Lorenzo said.
"With that quantity of water the laptimes were very close to the dry, that setting, so that means that this bike can be very good on the dry tomorrow."
Pedrosa confused by struggles
Honda's Dani Pedrosa was another rider to endure a tough time in FP2, finishing 21st, 4.1s off teammate Marc Marquez.
Pedrosa, who, like Lorenzo, was struggling for rear grip, admitted his problems came as a surprise amid a season where Honda has looked strong in the wet.
"It was raining, so I was expecting a good practice, but actually I don't know why I couldn't put temperature in the rear tyre, only about 50 degrees," Pedrosa said.
"Very strange and I was trying to get grip but obviously, with no temperature in the tyre, there is no grip, no feeling and it was strange. We don't understand why, we don't know yet why.
"Anyway, it was like this, now we will think for tomorrow and see if we can start in dry session and start from zero and make some improvements and then check better the track and get some more feeling with the rear tyres."
Asked if the rear tyre was too hard, he said: "I'm not sure. No temperature in the tyre means somehow you are not working well with the tyre, or the tyre is too hard.
"Some riders managed to work with the setting, but it was clear from the first rider to the last rider the gap was quite big, four or five seconds when normally it's about two or two-point-five, maximum.
"This means for some riders it worked normal, for some riders it was difficult."
Additional reporting by Oriol Puigdemont