Subscribe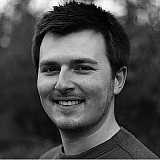 Jorge Lorenzo has denied rumours in the Italian press that he and Marc Marquez agreed a "pact" to try to stop Valentino Rossi winning the MotoGP title.
After the controversial clash between Rossi and Marquez during last weekend's Malaysian Grand Prix, reports of an agreement between Marquez and Lorenzo were published by Italian newspaper La Repubblica that claimed the two Spaniards held a secret meeting in Andorra at the end of September.
Prior to the race, Rossi accused Marquez of trying to hamper his bid for 10th world title and of favouring Lorenzo in the preceding race at Phillip Island, a charge denied by the Repsol Honda rider.
"We want to officially and categorically deny everything that has been published in the last hours about a possible meeting or pact between Jorge Lorenzo and Marc Marquez," read a statement issued by Lorenzo's personal team.
"These reports published by La Repubblica, and which subsequently were copied by other Italian media, are ridiculous and unfounded.
"Without willing to contribute to this unpleasant situation for the rider, we just want to express our discomfort with this kind of rumours, which were not proven before being published.
"We reiterate once more that all this information is completely false."
The statement also sought to clarify that Lorenzo was not with race direction arguing for a harsher penalty for his Yamaha teammate Rossi after the race, as had been widely reported at the time.
"Likewise, we want to deny that Jorge Lorenzo was in the race director's office after the Malaysian Grand Prix like some have reported, and like Jorge himself explained during the press conference," the statement concluded.