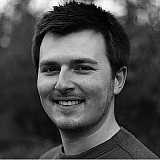 Jorge Lorenzo has put his failure to challenge Valentino Rossi and Marc Marquez at last weekend's Dutch TT down to his inability to master the nature of the Assen circuit.
The two-time champion's impressive run of four successive victories came to a shuddering halt in the Netherlands, as Lorenzo finished a distant third and conceded nine points to his victorious teammate Rossi in the title race.
The 28-year-old admitted that his pace through the high-speed sweeps of the second and fourth sectors of the TT circuit was simply not enough to keep up with the leaders, and said that third place was a good result in the circumstances.
"I knew I had a difficult situation [starting from eighth on the grid], but luckily I made a good start and I had a good first corner, and after half a lap I was already third," recalled Lorenzo during the post-race press conference.
"I did three or four laps [at the pace of Rossi and Marquez], but then little by little they started upping the pace, especially through the two sectors where I have never been competitive.
"I tried, but I lost so much in these two sectors with high-speed chicanes because I couldn't change direction quickly enough.
"Marc improved his pace this weekend and Valentino was really competitive from the first practice; I was just slower.
"But we saved a difficult situation [by finishing third]."
Sachsenring to suit Lorenzo more
Lorenzo nonetheless remains optimistic of his chances of recapturing his previous form, with the upcoming race at the Sachsenring starting a sequence of more favourable circuits for the Spaniard.
"I've been close to winning [in Germany] two or three times, but I've never won there. You never know what happens; maybe this year is the time.
"We shouldn't have the same problems there as here. We are just 10 points behind Valentino and then I think we'll arrive at better tracks for us [later in the year]."