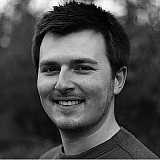 Reigning MotoGP champion Jorge Lorenzo admits he has a "huge" advantage after finishing nearly a second clear of the field in the first pre-season test at Sepang.
The Yamaha rider dominated the first day of the test, and came close to beating Danilo Petrucci on Tuesday on the harder compound after Michelin withdrew the soft from use following Loris Baz's high-speed blow-out.
Lorenzo then re-asserted his authority on Wednesday, finishing 0.976s ahead of teammate Valentino Rossi after hitting the track in the closing stages to improve his laptime.
And while some riders have had difficulties adapting to the new tyres, Lorenzo says he is already rediscovering the feeling he had on last year's Bridgestone products with the French rubber.
"The times speak for themselves," Lorenzo told the media after the conclusion of the test. "One second of advantage is huge, it's a privilege to be so far in front.
"Michelin have brought much better front tyres, and especially the last two that I tried gave me a lot of confidence – much closer to the feeling I had with the Bridgestone."
Lorenzo did however admit that the day's running was spent on a hybrid 2015/16 bike, choosing not to use the fully-modified version that Rossi said he was not yet feeling comfortable with.
"We didn't try so many things on the bike, we just adjusted the electronics and I tried to adapt my style to the Michelins," explained the Spaniard.
"Today we didn't try the 2016 bike, we concentrated on the [hybrid] 2015 bike, because we didn't have so much time with the rain.
"The two times I tried it, I could not feel much advantage."