Subscribe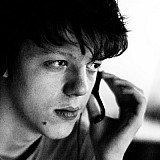 MotoGP title contender Jorge Lorenzo has publicly apologised for his actions on the podium after the 2015 Malaysian Grand Prix.
Having finished second at Sepang and with teammate Valentino Rossi taking third after his public clash with Marc Marquez, Lorenzo appeared to make a "thumbs down" gesture when the Italian was receiving his trophy.
He subsequently walked off the podium early after being jeered by the present public.
Speaking in the pre-Valencia press conference, Lorenzo said: "I just want to say that it was a mistake - the gesture I made on the podium.
"I regret that – I want to say sorry for that, especially for the people who watching this on TV, this is not a sporting thing for young people who watch MotoGP around the world."
Lorenzo refused to discuss any further details of the Sepang weekend, insisting that "he doesn't have anything else to say" about the events of the Malaysian Grand Prix.