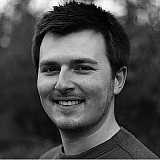 Jorge Lorenzo says he's angry that he allowed Andrea Iannone to benefit from his tow in qualifying for the Australian Grand Prix, which cost him second place.
While Marc Marquez scorched to pole position at Phillip Island, Iannone and Lorenzo set identical laptimes, the former getting the nod for second place with a quicker second fastest time.
But Lorenzo was adamant that Iannone had gained at least two or three tenths of a second from his slipstream, claiming that he would have been second behind Marquez otherwise.
"I was a little bit angry, because I think my real position was second if I could have stayed alone," said Lorenzo, who has 18 points to make up on teammate Valentino Rossi in the fight for the title.
"But with my wheel Iannone was very fast, and the Ducati has the soft tyre, which for sure will have given him two or three tenths and take me out of second."
With Rossi only managing seventh, Lorenzo has a good opportunity to carve into the Italian's points lead, and says beating Marquez to victory will be his aim.
"Third place is still very good because Valentino has some difficulties, so knowing this it's not so bad," Lorenzo added.
"Normally I start better than Marquez, but the same or a little bit worse than Iannone so it makes it more difficult on the first lap.
"We have to be patient, knowing that the race is long, we can little by little get to the front and fight with Marquez for the victory and this is my goal."
Grateful Iannone targets podium finish
Iannone, meanwhile, was quick to admit that Lorenzo's tow had boosted his position, and the Ducati rider says his goal will be to finish on the podium for the first time since his home race at Mugello in May.
"Jorge helped me with the first and second tyres, and it was a big help for improve two or three tenths more than my best lap time," he said.
"So this is really important, because in the race the first two or three laps, Jorge and Marc will start very strong, so it's important to start on the front row.
"The race is different, but I hope to challenge for the podium, and the feeling with the bike isn't so bad so I think I have this possibility."