Get alerts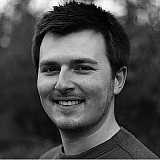 Mika Kallio believes his showing in the opening laps of the MotoGP season finale at Valencia shows that he and his KTM team are not "miles away" from the pace.
The Austrian marque made its first MotoGP start on Sunday with test rider Kallio, but the Finn failed to complete the race, having to park the RC16 after 19 laps with a rear-wheel speed sensor failure.
Having languished some three seconds off the pace on Friday, Kallio's pace improved on Saturday, as he qualified in 20th ahead of Tito Rabat's Honda and Yonny Hernandez's Ducati.
While Hernandez was an early retirement, Kallio ran ahead of Rabat for six laps before dropping behind as a result of the sensor problem.
"I did the first five, six, seven laps without any problems, but we broke one sensor quite early in the race," said Kallio.
"After that the riding became much more complicated and it was at that point I started to lose the distance to the other guys and the laptime went the wrong way.
"I kept going, but in the end we struggled with another sensor and it was impossible to continue.
"But generally with the weekend we can be satisfied. We demonstrated we are not miles away from the other bikes.
"We can be in the same group when the bike was working ok, I could follow the other guys and fight with them. That's an absolutely positive thing."
Despite only getting a handful of problem-free laps, Kallio said the Valencia race offered a clear idea of where the KTM is lacking in comparison to the other manufacturers.
"In these couple of laps, I could see the engine is our strong point, I was really happy how it was pulling up from the corners, even without the spin," added the Finn.
"The weakest point is in the middle of the corner; in the first part we need to improve rear grip somehow. This is where we are losing most of the time."
Additional reporting by Toni Boerner