Get alerts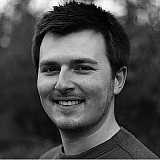 Mika Kallio was surprised to discover how far off KTM was from MotoGP's pacesetting teams in Friday practice at Valencia, describing the gap as "absolutely too big".
Ahead of its full-time debut in MotoGP in 2017, the Austrian manufacturer entered the 2016 season finale as a wild-card with Kallio as its sole rider.
However, despite a promising showing during the in-season test at Austria in July, Kallio ended up bottom of the timesheets on the first day at Valencia, three seconds off the pace of Jorge Lorenzo.
"At the moment, the reality is the results we did," admitted the Finn. "We were not showing our best today, the gap to the front was absolutely too big.
"That was a big surprise for us. We thought we could be closer than that to the fastest guys. That's why we are not happy for these results and there are a lot of things we need to improve."
Kallio explained that the main reason for KTM's slow start was a lack of grip at the rear with the new RC16 machine, which Bradley Smith and Pol Espargaro will try for the first time in testing on Tuesday.
"The main problem was we couldn't work with the rear tyre," he continued.
"There was no grip at all; even with different settings, [using] both bikes, two options of tyre, I always faced the same problem.
"There was a lot of [sliding] sideways, basically. When I go into the corner somehow I lose contact with the rear and it never comes back. We lose a lot of time there."
KTM performed its final pre-race test at Valencia last month, and the showing there had convinced Kallio that the team would be competitive when it joined the rest of the field.
"We were here one month ago, and we were faster during the testing, that's why we were expecting something more today," he said.
"We are not far from the temperature we had here one month ago; in the morning we thought that was the reason [for the deficit] but in the afternoon it was the same as one month ago. There is something else."
Additional reporting by Toni Boerner