Get alerts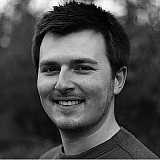 Mika Kallio says he wants to prove to KTM that he is quick enough to deserve a spot in its 2017 MotoGP race line-up.
Kallio was unveiled as a KTM tester in October, joining fellow ex-Moto GP rider Alex Hofmann, and had his first taste of the RC16 prototype during testing last weekend at Valencia.
Having spent the bulk of his 125cc and 250cc career with KTM, he was eager to rekindle his relationship with the Austrian manufacturer for its development year, particularly as he relishes technical work.
"I think we first spoke almost a year ago, how it'd be nice to come back to KTM when the project for MotoGP started properly," recalled Kallio in an interview with the KTM website.
"We kept contact during the season and it was during the summertime that we asked what plans they had for testing during 2016.
"I have always been the kind of rider that likes to develop bikes and I'm interested by the small details.
"During a race weekend I always like to check all of the data myself and it is all somehow interesting for me as a rider.
"I'm keen to take [the KTM project] from say zero to the best we can be."
Moto2 a dead end
Since losing his Pramac Ducati MotoGP ride at the end of 2010, Kallio has contested the Moto2 series, finishing a strong runner-up to Marc VDS teammate Esteve Rabat in 2014.
But Kallio has struggled this season, switching from Italtrans to QMMF partway through the campaign, and he believes changes to the spec Dunlop tyres have hurt his ability to be competitive – making a KTM test role more attractive.
"I have been riding for many years in Moto2 and this season has been quite complicated for me to make good results," he explained, "which was the complete opposite to the year before.
"I struggled a lot with the change in the Dunlops to find a good feeling and I knew their strategy with the tyres would continue for 2016.
"This was another reason to skip Moto2 and look towards something else."
Career not over
While Kallio, who turned 33 last month, admits he'll miss racing next year, he's determined to show KTM he is the right man for the job when the team finalises its race line-up for 2017.
"For sure I was thinking about all the possibilities and the negative point is the fact that I miss the racing and for a rider you always want to be competing with others," Kallio admitted.
"I need to handle it somehow and I hope I can come back in 2017 to make the races and demonstrate to KTM that I am fast enough to do it for them.
"I think my career is not over and after one year testing and helping this project, I hope I can be back at the GPs."