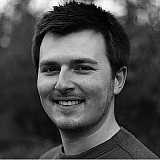 Valentino Rossi says Jorge Lorenzo joining Ducati next season would be a "bold choice", but says his teammate can still be competitive if he opts to take the plunge.
Lorenzo has been at the centre of the rider market ever since Rossi announced he would be staying at Yamaha for another two seasons, with Ducati having made the reigning champion a big-money offer in a bid to tempt him away from Yamaha.
While Rossi suggested in Qatar that his teammate didn't have the "balls" for such a move, he moderated his stance somewhat speaking to media in Austin.
"If he did, it was a bold choice," said Rossi when asked for his latest thoughts on Lorenzo's situation. "I [would] wish him luck, and also Ducati.
"I think he can still be competitive, because Lorenzo is a strong rider and now also the Ducati is a competitive bike."
Speaking about his own decision to leave Yamaha to join Ducati for what would turn out to be a disastrous two-year stint with the Bologna marque in 2011 and 2012, Rossi said he could draw certain parallels with Lorenzo's predicament.
"The situation Lorenzo finds himself in today is quite similar to mine at the time I did it [moved to Ducati]," said the Italian.
"I had been at Yamaha many years and I needed a new challenge.
"At the time I spoke with [former Ducati boss] Filippo Preziosi, who presented to me an interesting project to improve the Ducati - which had already won with [Casey] Stoner - and try to make it easier to ride for other riders.
"Ducati has made a lot of progress these last few years. The bike is very competitive, it's very quick in a straight line. In the first two races of the year, they've shown they can be at the front."
Lorenzo remains coy
Speculation over a possible switch by Lorenzo to Ducati mounted in Argentina, but the reigning champion remains adamant he is yet to make up his mind.
When asked about the rumours in Austin, he chose to remain tight-lipped, saying only: "I cannot tell you anything more than I told you in Argentina."
Lorenzo has until May's Mugello round before his option to remain at Yamaha expires, although an announcement on his future is expected much sooner than that.
Maverick Vinales has been tipped as the man most likely to replace Lorenzo should he decide to leave Yamaha, but the Suzuki rider was equally taciturn when asked about his future.
"For now, I only think of giving my all on the Suzuki," said Vinales. "I feel very good here and, for the moment, I'm not thinking about the future."