Get alerts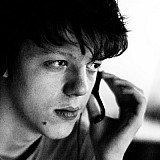 A group of Italian supporters of two-time MotoGP champion Marc Marquez have announced their intention to skip the Mugello round of the 2016 season.
In a statement, Marc Marquez's Italian fan club has confirmed the decision was taken due to threats and worries over members' safety.
"We're really very sorry to have to make this drastic decision, but the situation at the moment is not great and the environment is really dangerous," the statement read.
"We find it shameful that fans can't cheer freely for their rider without running the risk of being threatened, having things thrown at them, or even being spat on - but unfortunately we have arrived at this point.
"We hope that you understand this choice has been taken for the good of the members."
Further comments from the group have confirmed that the decision was spurred on due to the rivalry that has emerged between Marquez and Italian MotoGP legend Valentino Rossi in late 2015.
Rossi, a fan favourite in his native country, accused Marquez of helping out title rival Jorge Lorenzo, before the confrontation between the two spilled over in an on-track incident at Sepang.
However, the group confirmed that the concerns were there even before the Marquez/Rossi rivalry reached its peak in 2015.
"Already last year, we had threats at Mugello and Misano, not to mention being spat on," they noted.
"Unfortunately, there are fans - of every rider - that don't understand that a rivalry between riders doesn't have to lead to a continuous confrontation between the fans in the stands."