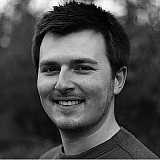 MotoGP race director Mike Webb has described Andrea Iannone as "very lucky" to avoid jumping the start during last weekend's Italian Grand Prix.
Polesitter Iannone got a significantly better launch off the starting grid than his rivals at Mugello, prompting accusations that the Ducati rider jumped the start.
But Webb explained that in actual fact Iannone, who went on to finish second behind Jorge Lorenzo, timed his getaway to perfection, starting at the very moment the red lights were extinguished.
"I have to say he was very lucky," Webb told motogp.com. "We obviously reviewed it in real-time because it looked like a jump-start.
"Reviewing it on our equipment, in each frame we have a picture of every bike and of the start lights.
"In one frame the lights are red and he's still; the very next frame the light is out and he's on his way. He started at exactly the time the light went off."
Explaining further, Webb pointed to Mugello's use of traditional incandescent light bulbs, as opposed to LEDs, as to why it appeared that Iannone had jumped the start.
"Looking at the light, as I switch it off it changes colour, but it fades over the period of a few hundredths of a second," continued the New Zealander.
"In the frame when he's moving, the light has clearly switched off but it's still glowing slightly red.
"So to the naked eye it looks like the light is still red, but it's clear frame-by-frame that there's a moment when the light is switched off, which is exactly the moment he went.
"He couldn't have judged that, it was luck."